Join the 2023 Mission Trip Team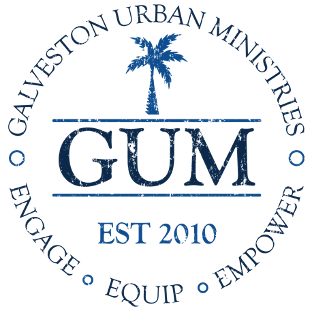 as we bridge the Gospel to Galveston, TX
What: We are partnering with Galveston Urban Ministries, a ministry focused on intentionally engaging people with the love of Christ, equipping churches, businesses, and individuals to combat systemic poverty, and empowering their neighbors to live healthy, sustainable lives. Our team will serve in home construction and/or GUM facility improvements; projects may include painting, drywall, flooring, etc. For those interested, afternoons can also be spent working at an after-school program for kids.
When: Saturday, October 7 – Saturday, October 14, 2023
Where: We will stay at the Zion Retreat Center in Galveston. Rooms will accommodate 4 people and each have a private bathroom.
Who: We have space for 25 people (age 12 and over). No special skills required. However, we do need a chief cook to join the team!
How: Cost is $600 per/person (lodging, meals, van rental, airfare, etc.). If cost is a concern, please see PK for additional ideas for raising your funds. To secure your spot on the team, submit a completed application online and $50 (made payable to WSBC) to the church office by May 7.
Questions? Contact team leads: Pastor Kelly (pastorkdl@gmail.com) or Dave Klock (davidncp14@gmail.com).